ELUX SHINES AT THE VAPER EXPO IN THE UK WITH ITS BEST-SELLING PRODUCTS AND LEGEND NIC SALTS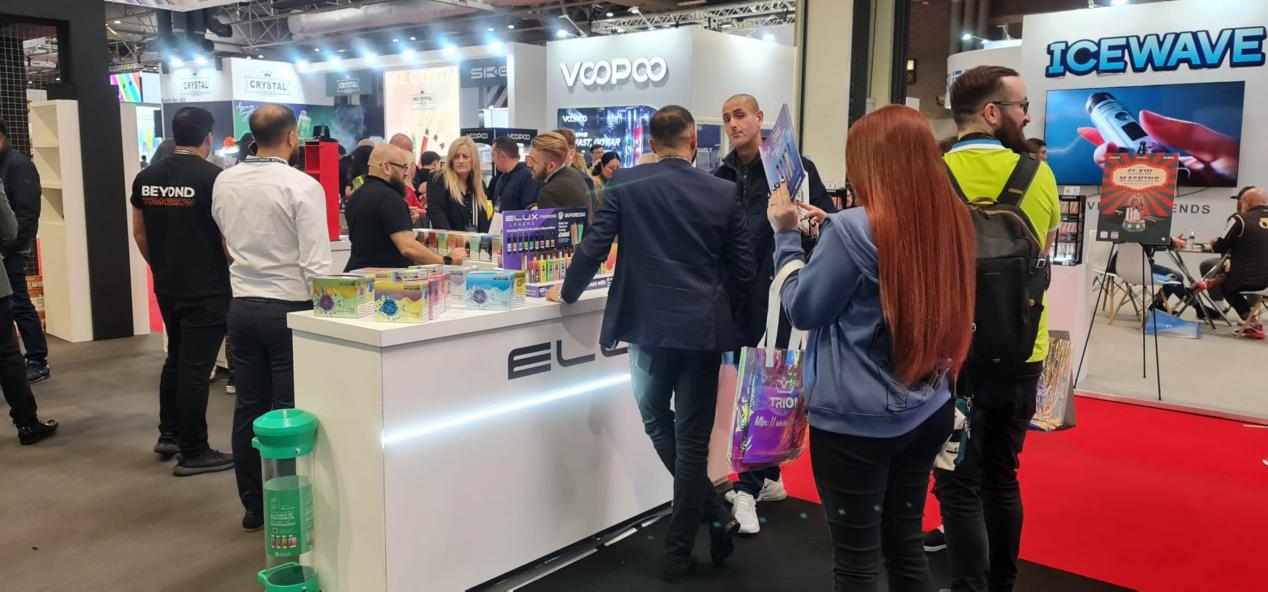 From October 27th to October 29th, the exhibition of VAPER EXPO 2023 was held in Birmingham, UK. Many professional organizations participated in this grand event, including well-known e-cigarette companies, online and offline media, multiple e-cigarette associations, smoke shop managers, and bloggers, among which more than 100 e-cigarette companies participated.
As an e-cigarette brand that has been sold in the British market for many years, ELUX has been supported and loved by many local customers. Participating in the British exhibition this time, ELUX brought the most popular products and the latest flavours of Legend Nic Salts, which attracted the attention of many visitors. In the past three days, there was an endless stream of users who came to the booth to experience our products in person and were full of praise. Meanwhile, we have also prepared a variety of mini games and gifts, so that customers can experience high-quality products while also getting happiness and customized gifts.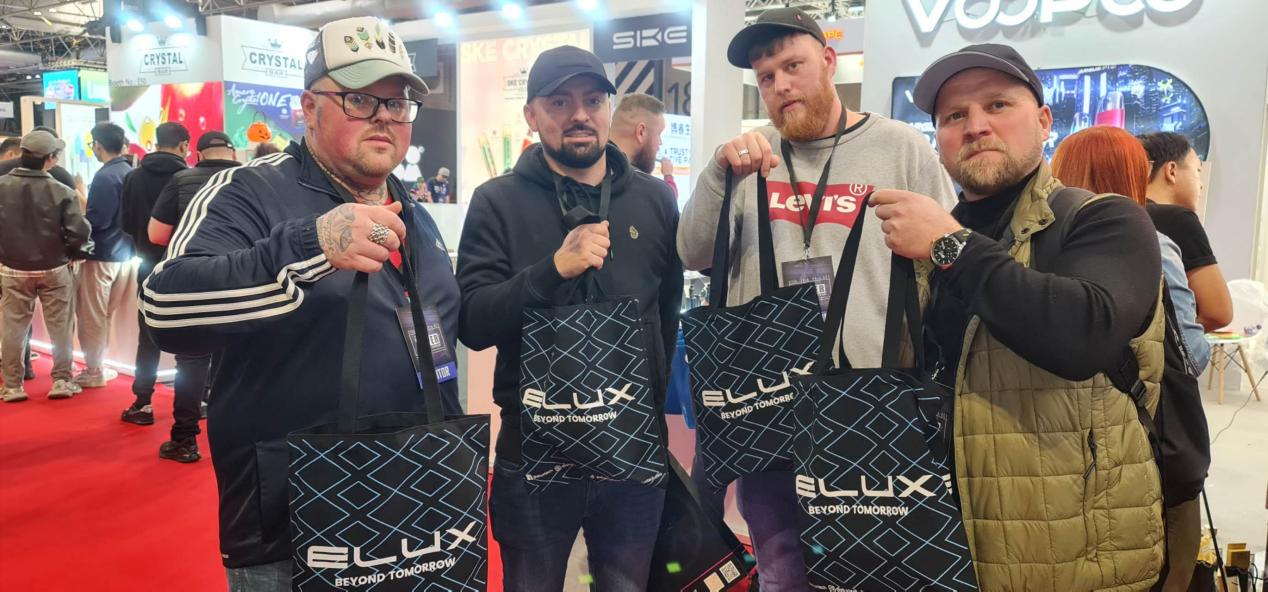 Of course, ELUX has, as always, introduced and recommended our Green Wings program to our visitors – a project on waste e-cigarette recycling. This time, we not only made an environmentally-themed video to introduce the concept of the sustainable e-cigarette industry and the entire process of recycling projects to visitors, but also brought the recycling bins to the exhibition site, allowing visitors to have more intuitive contact with the recycling bins and understand the recycling program. What motivates us most is that many visitors and our partners have reached a consensus with us on environmental issues. This gives us great confidence to work with other vapers to complete an environmentally friendly e-cigarette recycling process.
Participating in the VAPER EXPO is a great adventure for ELUX.
Hoping to see you guys in the UK next time!